Dholera Greenfield Smart City – A Trillion Dollar baby – Part II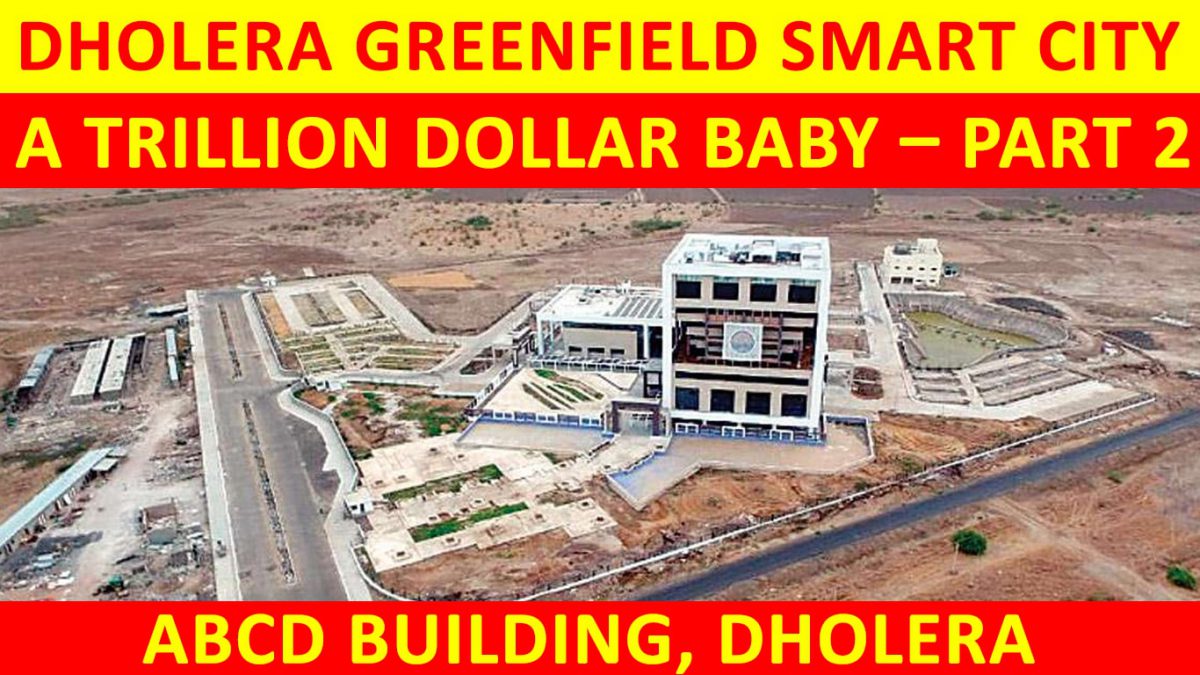 What all government authorities are functioning and operational in Dholera?                                                              

DSIRDA (Dholera SIR Development Authority)– Under the SIR Act 2009 a regional development authority were formed in February 2010 with the name of DSIRDA. Primary responsibility of this authority is planning and development like Land use Finalisation, Town Planning Schemes, Development Plan of SIR, co-ordination with local farmers, giving permissions etc. will be responsibility of DSIRDA only.
DICDL (Dholera Industrial City Development Limited)– In January 2016 a Special Purpose Vehicle company were formed with the name of DICDL in which Gujarat government has 51% stake through DSIRDA and Central government has 49% stake through DMIC trust.
RERA (Real Estate Regulation and Development Act) – As Town Planning Schemes are getting finalised in Dholera SIR now so slowly and steadily RERA is also getting active in Dholera SIR. This is certainly a good move because it gives a lot of comfort level to an investor as well.
SEVA SADAN DHOLERA – It is the same place where registries of Dholera Taluka properties are done and all the mutation work is also done in the same premises.
DIACL (Dholera International Airport Company Limited) – A Special Purpose Vehicle company was formed by Government of Gujarat with the name of DIACL which at present is operating from Udyog Bhavan at Gandhinagar in Gujarat. Airports Authority of India (AAI) has majority 51% stake in the company, Gujarat government has 33% stake and the National Industrial Corridor Development and Implementation Trust (NICDIT) has the remaining 16%
Before commencing work on ground did Government made any Master Plan and why it took a more than a decade to see something on ground?


Yes, absolutely. Dholera SIR is an extremely planned city for which various multinational companies were hired to make its blue print.


Master Planning of Dholera SIR is done by British Infrastructure giant Halcrow which has executed projects in more than 70 countries from planning phase to deigning & management as well. American multinational engineering company AECOM has done designing of Dholera SIR and is completely responsible for implementing trunk infrastructure including roads, rail, drainage, water supply, water treatment etc. State government has hired Wipro as ICT consultants and companies like IBM and CISCO were hired for implementing technology used in the making of a smart city.


Starting from forming a legislative framework SIR Act 2009, Gujarat government formed a regional development authority DSIRDA in year 2010 and then in year 2012 Development Plan of Dholera SIR was sanctioned along with draft Town Planning 1 and 2 schemes were also sanctioned. In year 2012 only draft Town Planning schemes 3, 4, 5 and 6 were submitted to apex authority GIDB. Environmental clearance notification was received on August 22, 2014. Activation area pre-designs for roads and services was obtained in January 2015 and Roads and Services Contract for Activation Area was awarded in June 2015. In January 2016 DICDL was formed a city level special purpose vehicle company.


Dholera SIR is huge, it is one of the Largest Smart and Sustainable Cities to be developed in India. Total area is 920 sq kms comprising of 22 villages of Dholera Taluka. Government has taken up Town Planning Schemes practice and the region is divided in 6 Town Planning Schemes as of now which is to be developed in three development phases. Development Phase 1 we will see Town Planning 1 and 2 getting developed and one it is done after a decade we will see Town Planning 3 and 4 getting developed and after another decade we will see Town Planning 5 and 6 getting developed under Development Phase 3.


Dholera SIR is completely divided in zones and in all we have 15 zones in Dholera SIR which are like follows:


Strategic Infrastructure Zone
Recreation, Sports and Entertainment Zone
What is status of Dholera Greenfield Airport and Ahmedabad-Dholera Greenfield Expressway?                                                                                                                               
Let's first talk about the much talked Dholera International Airport. I've already mentioned about DIACL that is the company which is going to plan and get airport work implemented.


1426 hectares of Government land has been reserved for Airport in Navagam Village of Dholera Taluka. Airport Authority of India has already prepared Feasibility Report, Detailed Project Report and EIA based on which all the required NOC's and in-principle approvals have already been obtained for the Airport.


As per the latest news, central government has allotted Rs. 100 Crores as 1st instalment of funding for the said Airport and work of Land Filling in the region is getting started.


Besides handling logistics requirements of Dholera SIR, this Greenfield Airport will also handle the spill over traffic of existing Ahmedabad International Airport.


In adjacent Government land parcels available along with the Dholera International Airport, DIACL plans for an Aviation Zone and a MRO hub for manufacturing various parts of aircrafts or Aviation Academy, Flight training institutes etc.


At the same time, Ahmedabad-Dholera Greenfield Expressway tender has been assigned by NHAI and work is to commence now. NHAI is targeting expressway work to get completed in 18-24 months time frame. Initially it is designed as 4 lane expressway and later on it will be extended to 6 lanes and the best part is that scope of increasing lanes is considered from now only. This is the beauty about Greenfield projects actually. Along with the Expressway parallel Metro Trains are also planned.


What sort of technology is used to develop this new smart city and which all companies are involved in doing so?


Dholera being developed as a first Greenfield Smart and Sustainable city along with DMIC alignment in Gujarat, India is to witness a huge technical infrastructure like ICT, IoT, City Wide Applications, Data Centres, Networking, Wi-Fi etc. and companies like WIPRO, IBM and CISCO are already in planning and execution phase in Dholera Smart City.


About Author: Ms. Meenakshi Khurana, Managing Director, SmartHomes Infrastructure Pvt. Ltd. which is the pioneer in Dholera Real Estate market as technically most advanced and innovative developers & builders.


SmartHomes Infrastructure: SmartHomes Infrastructure Private Limited, a real estate developer entered the Dholera market 6 years back and now is one of the leading and most innovative developers and land owners of inside Dholera SIR and on border of Dholera SIR. SmartHomes Infrastructure owns huge land parcels & multiple projects in Dholera Smart City. Smart Homes is focusing on developing projects in TP 1, TP 2 and 11 sub TPs of Dholera SIR which will be on both side of Express Highway near Airport and on the border of Dholera SIR.


Smart Homes mainly deals in Commercial, Industrial and Residential Land and Projects. Our customers are High Net worth Individuals, NRIs from more than 20 countries, multinational companies and its employees from organisations like ISRO, ICICI, SBI, UCO Banks, Army, Navy and Air force.
International businesses that are looking to start their industry in Dholera, Smart Homes provide them end to end solutions from land acquisition, required permissions from the government for setting up an industry and residential set up for employees.


To be continued in Dholera Greenfield Smart City – A Trillion Dollar Baby Part 3


Disclaimer: These are my personal views based on my own research and experience of working in Dholera for last 6 years. Views may vary from person to person so kindly do not form any opinion without doing your own research or due diligence.
Total Page Visits: 2738 - Today Page Visits: 1