Rise of women in the real estate industry: Meenakshi Khurana and SmartHomes Dholera are brands to reckon with in the real estate sector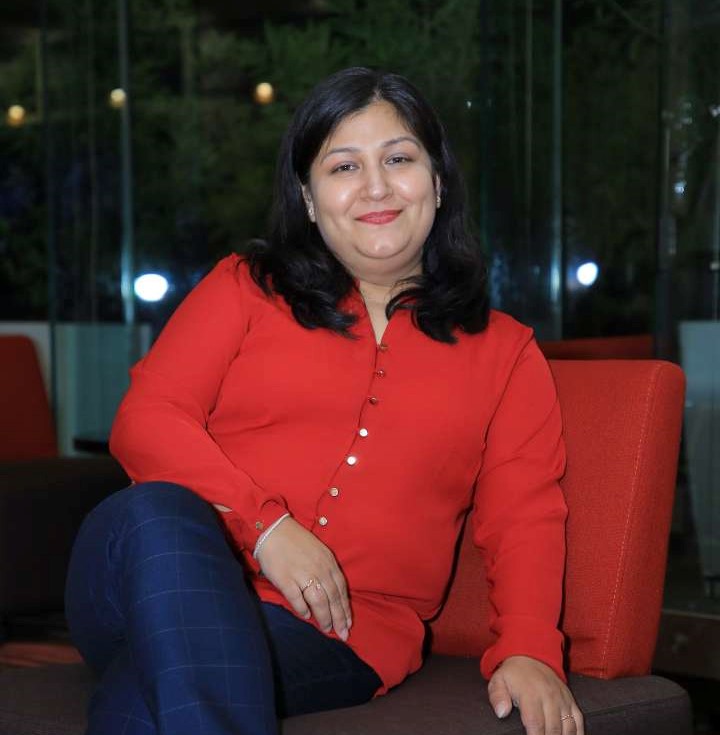 Earlier, women working in the real estate sector were confined to only mid-management roles. But the world of business and entrepreneurship is rapidly changing, and we are witnessing that the role of women in shaping the various sectors of industries is becoming increasingly prominent. Women not only illustrate exceptional talent and drive but also have a vision for the future that is both innovative and inspiring. One such example of women's empowerment and achievements is Meenakshi Khurana, the founding member and director of SmartHomes Infrastructure Pvt. Ltd. 

She is well-known as a real estate developer and aggregator in Dholera, Gujarat. She is known to have a burning desire to work in the field and is recognised for her outstanding work in the development of Dholera SIR. Under the guidance of Meenakshi, her business venture SmartHomes Infrastructure has received staggering success. 
Meenakshi, armed with an MBA degree from the Institute of Management Technology, Ghaziabad, is a mother of two lovely children and has been successfully running her real estate business for a decade now, and her achievements are worth applauding.

She has also received multiple awards for her outstanding, dedicated work and vision in Dholera SIR and its surroundings. She is committed to creating her legacy and building a successful brand in real estate by developing Dholera as a Global Industrial Smart City. Several Fortune 500 companies are now showing interest in starting their manufacturing units in Dholera SIR. 

It's been eight years since she incorporated SmartHomes Infrastructure. The journey has been fulfilling, where she has had to introspect and dig deep to find her purpose continuously. Setting her foot in a predominantly male profession was a challenge for Meenakshi. As a women entrepreneur believing in her potential, she used her leadership skills to tackle unspoken hurdles that existed in the community as a whole and set an example for the real estate industry to invest in and develop such greenfield projects in India. 
Speaking about the insights of her journey, challenges, vision and mission, Meenakshi says that success does not happen overnight. It comes with consistent hard work, dedication, and perseverance. She advises individuals to be so in whatever work they are doing. 
SmartHomes is now one of the biggest real estate companies in Gujarat and is the leading developer and land aggregator of Dholera Smart City. With her dedication and commitment to developing Dholera Smart City, she is a popular brand in the Dholera real estate world. This greenfield city will create numerous job opportunities, and this initiative will do its part in boosting the country's economy.

Currently, the company is developing multiple residential and commercial projects in Dholera SIR, like residential villas, bungalows and smart value apartments and is aggregating commercial, residential and industrial land parcels with quick access to 6-lane express highways, international airport, and metro railway lines where one can reach Dholera from Ahmedabad in 50 minutes. It is considered a state-of-art destination in Gujarat, comprising premium residential, commercial and Industrial spaces. 
The company has its fixed policy to deal in lands which are always in a hot spot and have good resale opportunities. The occupancy of the land will be available in various sectors such as City Centre Zone, Knowledge and IT Zone, High access Corridor, Residential Zone and Tourism and Resort Zone. 
Meenakshi also shares, "Gujarat is a business-friendly state and safe for women who want to work in the real estate industry. In my opinion, every woman on this planet should be financially independent. I believe that business is all about getting the right people on the bus and then managing them well. I, with my substantial experience, am able to train and mentor new property advisors too. My workforce is led by 60% of female employees working in various segments including sales and marketing, finance and accounts, legal and administration.

Defining the core values of her work, she adds, "The core values of my firm stand on the foundation of innovation, determination and transparency. Being one of the pioneers among the many greenfield cities being contemplated, Dholera is beckoning global investors. The innovative concept of the coexistence of industry, education, and residential areas makes a new definition of diversity. Without any doubt, it's the best land investment option and may result in a better resale value than other real estate land properties.
Meenakshi aims to grow the SmartHomes Infrastructure into a multi-billion dollar business in Dholera Smart City. For Meenakshi, fame is temporary, but a legacy is permanent. That is the reason she has always remained grounded and established her company SmartHomes Infrastructure, showcasing her commitment and values while building a Smart City ecosystem in Dholera called  #SmartHomesDholera.

Source: – https://timesofindia.indiatimes.com/business/india-business/rise-of-women-in-the-real-estate-industry-meenakshi-khurana-and-smarthomes-dholera-are-brands-to-reckon-with-in-the-real-estate-sector/articleshow/101213905.cms?from=mdr

Total Page Visits: 13905 - Today Page Visits: 19