100 Smart Cities Mission and Dholera SIR Biggest Greenfield Smart City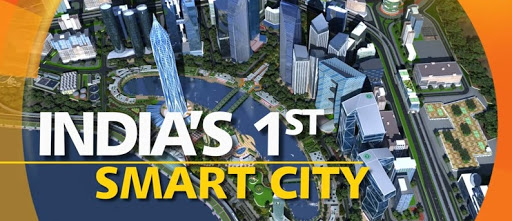 Smart City builds smart future and the place for industrialization to boost the employment rate and growth of the economy. "
100 Smart Cities Mission
" was launched by Prime Minister Narendra Modi on 25 June 2015. A total of US$14 billion was approved by the Indian Cabinet for the development of 100 smart cities and the rejuvenation of 500 others US$6.7 billion for the Smart Cities mission and total funding of ₹50,000 crore (US$7.0 billion) for the Atal Mission for Rejuvenation and Urban Transformation (AMRUT) have been approved by the Indian Cabinet.
There are a lot of smart cities such as Copenhagen, Boston, San Francisco, and Montreal. These cities are already equipped with intelligent infrastructure like smart parking services or smart public transportation, while monitoring air quality and emission levels.
The Microsoft founder Bill Gates bought nearly 25,000 acres of land in Arizona to build Super Smart City. In India, GIFT city is the first smart city built from ground level in the state of Gujarat.
Dholera the biggest greenfield smart city
also lies in the state of Gujarat is the first biggest project in India.
The most crucial thing anyone should consider when it comes to smart cities is brownfield or greenfield. Let's understand the concept of Brownfield and Greenfield.
The terms "Greenfield Project" and "Brownfield Project" are used in many industries. Greenfield describes a completely new project that has to be executed from scratch, while a brownfield project is one that has been worked on by others and is now being handed off to someone else for completion.


When it comes to smart cities I think Dholera "Biggest Greenfield Smart City in India" is the most advanced tech city in the state of Gujarat, India.

Let's take a brief dive into the concept of Dholera :


Dholera, the ancient port city in the Gulf of Khambhat in the state of Gujarat is alive with fiery activities. The Biggest
Smart City Dholera SIR
( Special Investment Region ) is in the making in full swing. Being one of the pioneers among the many a  greenfield city being contemplated, Dholera is beckoning global investors. The innovative concept of co-existence of industry, education, and residential areas makes a new definition of diversity.

The first greenfield city, as described by Niti Ayog Dholera is spanning over several acres.
Dholera SIR
can boast of a six-line expressway, monorail rail, and even a greenfield airport shortly.
Dholera SIR(Special Investment Region)


The DSIR is a greenfield industrial city planned and located approximately 100km southwest of Ahmedabad. The Government Of Gujarat has created a legislative framework for the formation of a Special Investment Region Act 2009. Under the act, a regional development authority for DSIR has been established: The
Dholera Special Investment Region Development Authority
(DSIRDA) has the responsibility Of planning and development Of DSIR. Dholera Industrial city will have its own self-sustaining ecosystem consisting of economic drivers through industrialization, utility & logistic infrastructure, Social Infrastructure including education, healthcare and Other public amenities. Spanning approximately 920 sq. km, encompassing 22 villages Of the Dholera Taluka in the District Of Ahmedabad, is envisaged to be bigger than the city of Ahmedabad. It is strategically located between the industrial cities Of Ahmedabad, Baroda, Rajkot and Bhavnagar.
Dholera Latest Ground Report:


This 'dream come true' project is the brainchild of the Gujarat state. Giving due emphasis on the industrial eco-system without the usual congestion and pollution, this smart city can boast of having cutting-edge infrastructures like roads, drainage, reliable power supply, and telecommunication facility. This novel green city concept can be the catalyst for connected areas like air traffic and ancillary industries development. The educational hub is yet another remarkable and fitting venture for this greenfield project.


Undoubtedly, Dholera SIR is going to be a torchbearer for many such smart city projects in the length and breadth of India.


Smart homes in Dholera Smart City:


SmartHomes Infrastructure Pvt. Ltd. entered the Dholera market 6 years back and now is one of the leading and most innovative developers of Dholera SIR. SmartHomes Infrastructure owns a huge land parcels & multiple projects in
Dholera Smart City
. Smart Homes is focusing on developing projects in TP 1, TP 2, and 11 sub-TPs of Dholera SIR which will be on both side of the express highway near airport and on the border of Dholera SIR.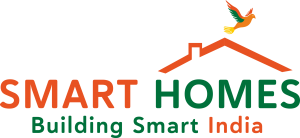 Smart homes in the smart cities are becoming a reality and not a myth in India with the advent of the Dholera SIR. This concept is proven beyond doubt to be ideal in countries like Dubai. The satellite city projects are of dire necessity for managing the swelling population and overcrowding of Indian metro cities.


Even though criticized by many as Utopian dreams, the
smart city concept
like Dholera SIR is going to stay and flourish in India for sure. As the name suggests, smart cities use state-of-the-art technology to withstand climatic vagaries and natural disasters to a very great extent. The eco-friendly zero emission industries are the need of the hour and these smart cities are capable of transforming the present scenario dramatically.
Food for thought- Smart cities:


Dholera Smart City
on DMIC (Delhi Mumbai Industrial Corridor)  is already attracting investors, residential developers, educationalists, and industrialists at an unprecedented rate. With the present trend, the snowballing effect in increased and exponential footfall is anticipated extensively. The Dholera smart city is bound to open up a new vista to economic development in India. The meticulous planning in the infrastructure, logistics, education, health care, pollution, public utilities, job opportunity, etc would bring
Dholera SIR
world-class in every respect.
This 4000-year-old Dholera port city is again making history with the smart and sustainable city- all the way. This smart city project is going to be a stimulus and even a case study for future projects in India. No wonder that the Indian press acclaimed this mind-blogging project as a 'Singapore in the making' in India.
Total Page Visits: 7133 - Today Page Visits: 3