Dholera SIR – Greenfield Smart Cities Concept In Dholera Smart City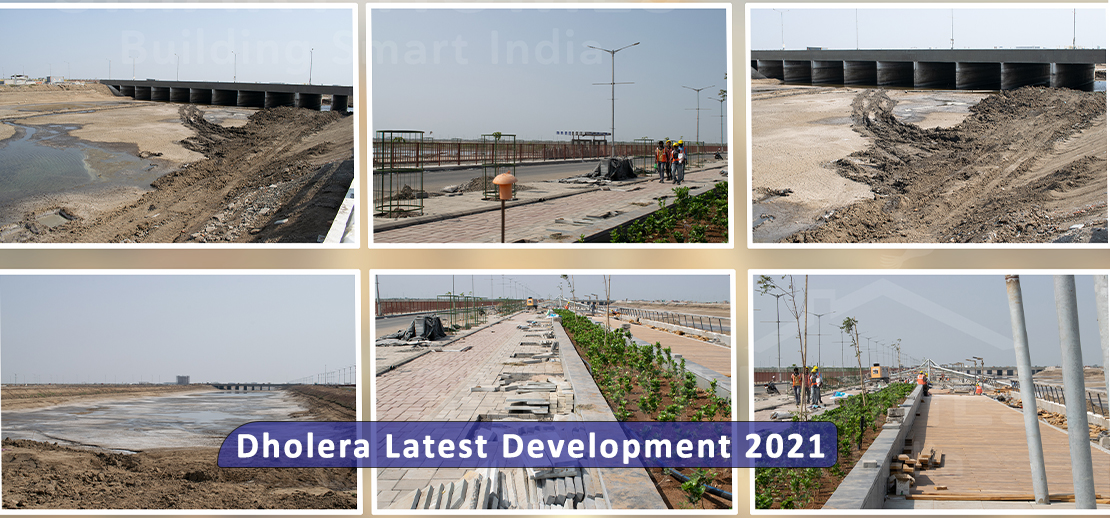 The most aspiring project "Dholera SIR" in Gujarat will set the benchmark for upcoming infrastructural projects in Dholera Smart City. It's deciding how the future cities will form the foundation for developed economies in India.


The total area for
Dholera Smart City
is approximately
920 sq. kms
and it is located near industrial cities of Ahmedabad, Surat, and Bhavnagar.
The American MNC  AECOM is responsible for designing the
Dholera SIR
region and has undertaken the complete charge for overall development. Halcrow "The Master Planner in Dholera" has already worked worldwide in developed countries.
The Bengaluru based multi-national corporation Wipro has been appointed as ICT(Information Communication and Technology) Consultancy Company for developing e-governance, smart city applications, city-wide networks, data centers and dashboards. The complete framework of ICT assigned to Wipro. Technology giants like IBM and CISCO are shaping the technological advancements in the greenfield smart city.


Ahmedabad-DSIR Monorail


Giving an impetus to the city, the
Ahmedabad-DSIR Monorail
receives a positive nod. The project received an affirmation in terms of technical and financial assistance under the DMIC (Delhi Mumbai Industrial Corridor) project. The monorail is said to have seven stations parallel to the Ahmedabad-Dholera expressway. The duration from DSIR to Ahmedabad is expected to be 45 minutes.
G-SER at Dholera Special Investment Region (DSIR)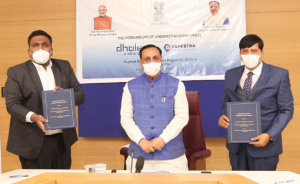 Recently, the government has signed a Memorandum of Understanding(MoU) with Cerestra Ventures for establishing a  Gujarat Special Education Region(G-SER). It has the development potential of 5000 acres of land in DSIR  comprising university district, school district, discovery district, and innovation district along with student housing and sports facilities.


 The First Greenfield  Airport in India.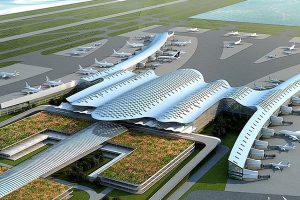 The first Greenfield airport will be built on 1426 hectares of land . The foremost aim of establishing this airport is to ease the congestion in Sardar Vallabhbhai Patel International Airport in Ahmedabad. It's likely to have an annual capacity of 50 million passengers. The greenfield  airport is being developed in two phases.

Let's look at their annual capacities :


Phase 1: First Runway
Annual Capacity: 30 million passengers


Phase 2: Second Runway
Annual Capacity: 20 million passengers


DHOLERA SIR


The development of
Dholera SIR
is divided in the form of phases.
Development phase 1:  Town Planning 1 (Area 51.4 sq km) and Town Planning 2( Area 102.34 sq km)


Development phase 2:  Town Planning  3(Area 102.34 sq km) and Town Planning  4(Area 66.6 sq km)


Development phase 3:  Town Planning 5 (Area 74.75 sq km) and Town Planning  6(Area 67.33 sq km)


Dholera Special Investment Region(DSIR)  covers the following villages :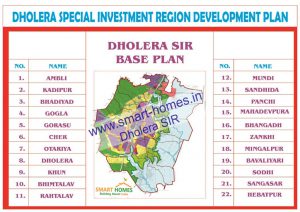 Apart from the above-mentioned villages some notable names include Navagam, Kamatalav and Shela. These villages are located inside DMIC corridor closer to Ahmedabad-Dholera-Bhavnagar 10 Lane Express Highway at the walking distance from government buildings.


Larsen & Toubro is working in the activation area of SIR for establishing gas pipelines, internet connectivity, electricity lines, and sewage treatment plant(STP) with a processing capacity of 10 million liters per day. TATA Ion lithium battery plant and torrent power substation are being set up in the activation zone. Surely, these mega projects will accelerate the growth of Dholera and will set the standards for other projects in terms of sustainability. 


Investors and Developers and Technology


The smart city is attracting global investment opportunities. Investors and developers are growing continuously using smart technology. Conduction of live session provides clear insight about various queries of investors. It generates trust and saves time as well.


Growth of Dholera in Lockdown


We all know this is the first greenfield project in the history India. Overnight development is not possible. It has already proved even the lockdown can't stop its growth. Investors are investing in residential projects for future gains by conducting live sessions with developers. Employment and educational opportunities are continuously flourishing in Dholera. The fresh ground report clearly states that construction is going well 24*7 by taking care of all measures under the proper guidelines made by the Indian government.
Total Page Visits: 3572 - Today Page Visits: 2