Dholera SIR 2021 Trillion Dollar Hi-Tech Industry In Dholera Smart City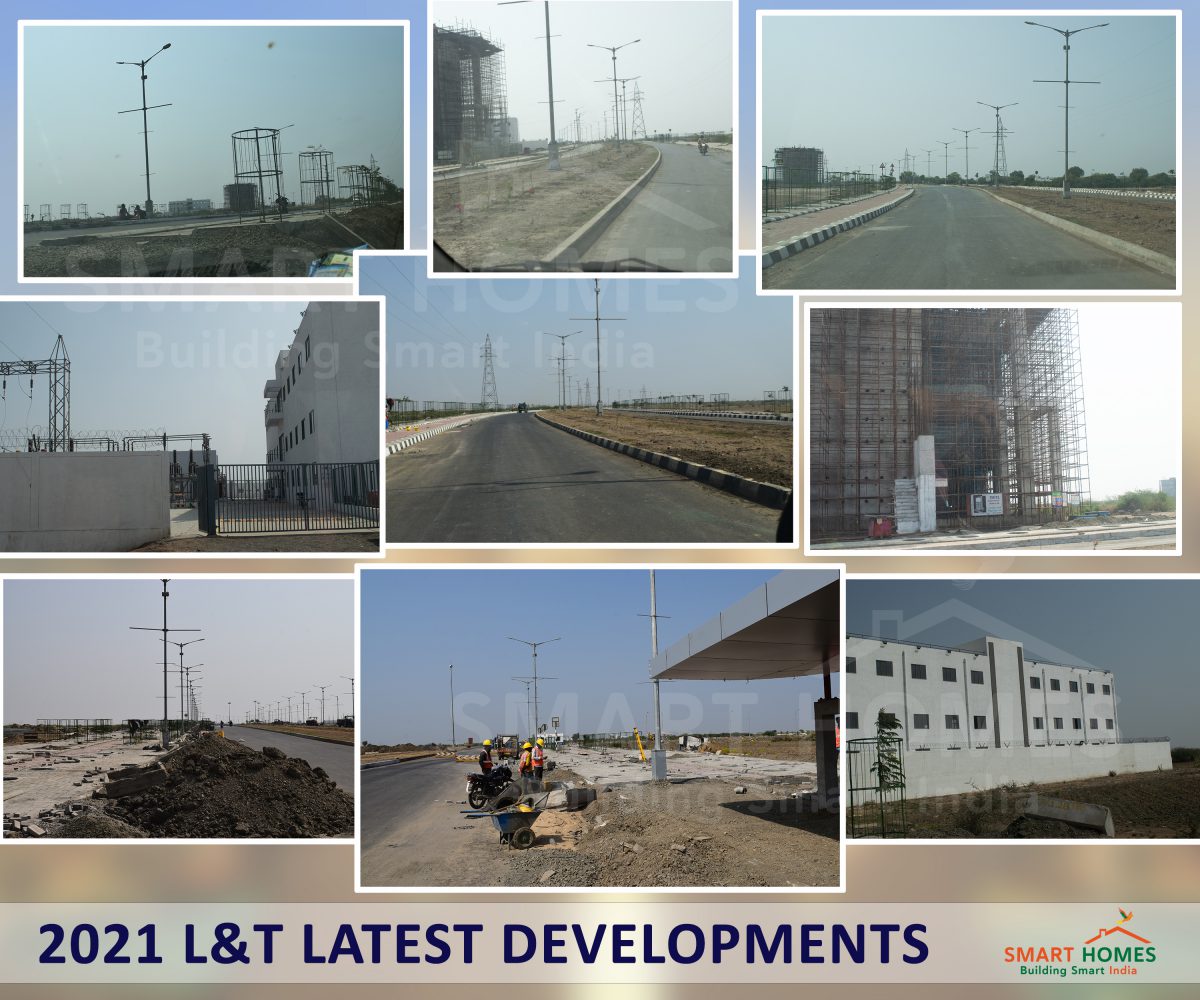 Dholera, the future city of Gujarat is again alive with fiery activities. The first greenfield smart city
Dholera SIR
( Special Investment Region ) is accelerating the industrial growth ensuring the overall growth of the Indian economy. Today lets see how technological innovations in Dholera SIR is changing the face of Indian Industries.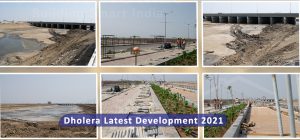 Mega Projects and Technological  Innovations in Dholera SIR
ABCD Building
The city has flourished it's smartness by choosing the ABCD (Administration and Business Center for Dholera) building design.
ABCD is located in a commercial zone and is the central admin office. Backed by technology, all legal permissions will be administered through the single window clearance feature of this building. Through this one doesn't need to visit different counters to get any legal work done. Additionally, the structure would operate as the command and control center for ICT and SCADA sensors. Meaning, in case there's even a minor fire anywhere in the city, these SCADA sensors will immediately report it to the ABCD building. 
Dholera International Airport
The dholera international airport is expected to have two runways of 2910m and 4000m with parallel taxiways and an annual capacity of 50 million passengers. The biggest highlight is that it is located amongst prominent industrial cities like Rajkot, Vadodara, and Ahmedabad. This development can significantly reduce air traffic at Ahmedabad airport. 
Ahmedabad-DSIR Monorail
Giving an impetus to the city, the Ahmedabad-DSIR Monorail receives a positive nod. The project received an affirmation in terms of technical and financial assistance under the DMIC (Delhi Mumbai Industrial Corridor) project. The monorail is said to have seven stations parallel to the Ahmedabad-Dholera expressway. The duration from DSIR to Ahmedabad is expected to be 45 minutes.
Moreover, to propel connectivity, Dholera also receives a Dedicated Freight Corridor (DFC) with computerized control. Out of the total 1483kms corridor, 38% falls in Gujarat which has attracted about 90 Billion USD investments. Similarly, six mega industrial nodes have been proposed for the State. 
Larsen and Toubro
To go green with developments, Larsen and Toubro will ensure efficient waste management by constructing an ETP (Effluent Treatment Plant) to treat industrial effluents. This plant will successfully detoxify the effluents which could be then safely released into water bodies. 
G-SER at Dholera Special Investment Region (DSIR)
Recently, the  government has signed an MoU with Cerestra Ventures for establishing a  Gujarat Special Education Region(G-SER). It has the development potential of 5000 acres of land in DSIR  comprising university district, discovery district, and innovation district along with student housing and sports facilities.
Invite To Tech-Giants
The city has invited technological giants such as Wipro, IBM, and Cisco to create a city that garners ICT. The Trillion Dollar Baby's entire networking framework will be backed by these three consultancies. 
The city's infrastructure approach has been a trunk infrastructure. This means Dholera Smart City would be a dig-free city. Unlike other cities that constantly have to dig. Dholera's one time dig will support underground Gas Pipelines, Sewage, and other drain lines. Through this infrastructure, the city will never succumb to floods or any other drainage nuisances. 

Dholera Latest Ground Report 2021

Why Invest  in Dholera 2021, Gujarat
Dholera SIR offers a "Plug n Play" approach. This approach is extremely favourable to investors and corporates. It simply means that the infrastructure is fully available and one can simply start different businesses.


Additionally, the region can easily cater to around 1.2 lakh residential population and strike employment to many. Furthermore, the pandemic has triggered investments through
NRIs 
from all across the globe. Dholera's unstoppable growth in times of lockdown is the real indicator that justifies "Dholera" as the final place for investment.
Total Page Visits: 2199 - Today Page Visits: 1